Winter is here. That means tradies working outdoors will need protection as the temperatures start to drop. The best way to prepare for the harsh, cold weather is to have winter workwear ready. Staying warm and dry on the job is significant, especially with hazards created by winter that affect both the workers' health and safety.
Slips, trips, falls, and poor visibility are just some of the issues that tradies face. Cold stress also occurs when the person's skin and internal body temperatures drop to dangerous levels. If left unaddressed, serious side effects may develop, preventing the body from defending itself.
Let us help make sure you're well-equipped for winter. That way, you can continue performing your best while staying warm and comfy.
Here are our top 7 picks for tradie essentials for the cold season:
Bomber or Puffer Jacket
Are you feeling the first signs of crisp weather? Get your bomber jacket and throw it on top of your T-shirt. But if you want something that will keep you warm all winter long, we recommend thicker winter workwear with a full lining, such as the Bisley Taped Wet Weather Bomber. It has reflective tape over the shoulder and on the sleeves. The quilted lining is sure to give you the extra warmth you need, especially when working outdoors.
And speaking of quilted designs, you can't go wrong with Bisley's puffer jacket for women. It has showerproof fabric to keep you dry and polyester wadding for warmth. Get it here.
Hoodies and Jumpers
Hoodies have become a staple when it's cold outside. They're stylish and flexible, giving you plenty of options when you need light to heavy protection. Everyone has at least one hoodie in their closet. But as a tradie, we have great pieces for you to choose from, including JB's Wear Fleecy Hoodie for women. With a high percentage of cotton (80%), you have a thick hoodie that will keep you warm when the weather becomes harsher.
Another hoodie to consider is this one from Hard Yakka. It has lower cotton content but is designed for hardworking tradies. Add this to your winter wardrobe to stay warm and dry even when it's snowing. An alternative is this KingGee hoodie, with two large kangaroo pockets and a hood with drawcord for a perfect fit.
Pants
We're often told to wear thick, heavy pants like corduroys or perhaps those with fleece lining in the winter. But when you're active, they can make moving around a bit tricky. Cotton is a better option, such as this pair of Bisley pants for women. Made of 97% cotton and 3% elastane, you're sure to move freely, thanks to how stretchy and comfortable these pants are.
The Bisley Flex N Move Stretch Denim Cargo Pants is stylish winter workwear that's durable with an excellent fit. It's made with stretch knit denim terry, promising superior comfort and ease of movement.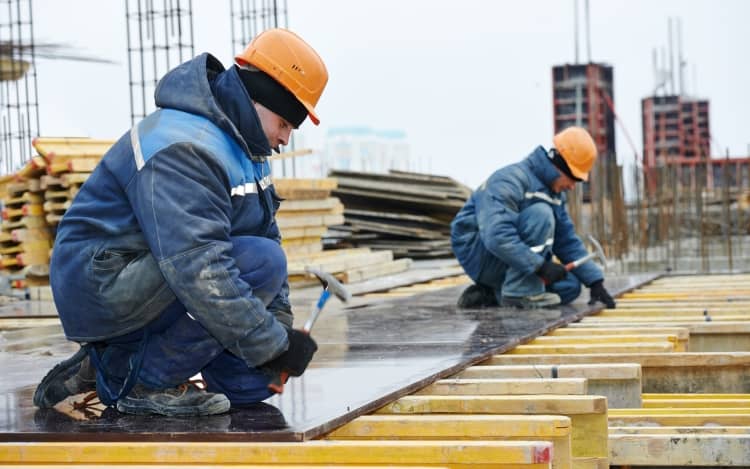 Socks
Your feet need love, too, especially in wintertime. Don't forget to shop for good-quality socks to keep your feet dry and warm, even when wearing boots. Ditch your old cotton tube socks with Bamboo Textiles Single Socks with 92% bamboo content, guaranteeing dry feet all day. They're made extra thick so that you can walk around blister-free.
Also, try Wilderness Wear Merino Wool Socks, which come with a high percentage of pure Australian merino combined with spandex and nylon. These socks are perfect for high temperatures while giving your feet the care they deserve, thanks to the ultra-thick cushion
Gumboots
Water-resistant boots are a must for tradies during winter. Pick a pair with non-slip soles, such as the Blundstone Non-Safety Gumboot. Designed to keep you warm and dry no matter the weather, these gumboots are made out of PVC and nitrile compounds. They're comfortable even when worn for hours and can be removed easily, as well.
For those needing extra protection, especially tradies around electrical hazards and other high-risk situations, the Blundstone gumboot with safety steel toe caps is a perfect choice. These boots are made for walking, working with an internal metatarsal guard and midsole equipped with steel penetration resistance.
Vests
Wearing a vest may be the smarter choice for you if your arms require more freedom to move. The beauty of vests is that they are incredibly flexible, especially when you simply need to keep your core warm. When temperatures get colder, pick a vest to serve as your mid-layer and pair it with a long-sleeved shirt and an outer jacket.
If you're looking for fantastic quality vests, here's one from SYZMIK that's not only lightweight but also offers protective features. It's a reversible fleece-lined, fully seam-sealed vest with reflective tape, perfect for your worksite.
The cool weather will not affect your performance when wearing JB's Wear Polar Fleece Vest. This durable winter garment will keep you warm and comfortable all day. But if you require extra warmth, pick Fashion Biz Woolmix Vest. This vest is made of 50% wool and 50% acrylic to keep you warm but not hot in the chilly weather.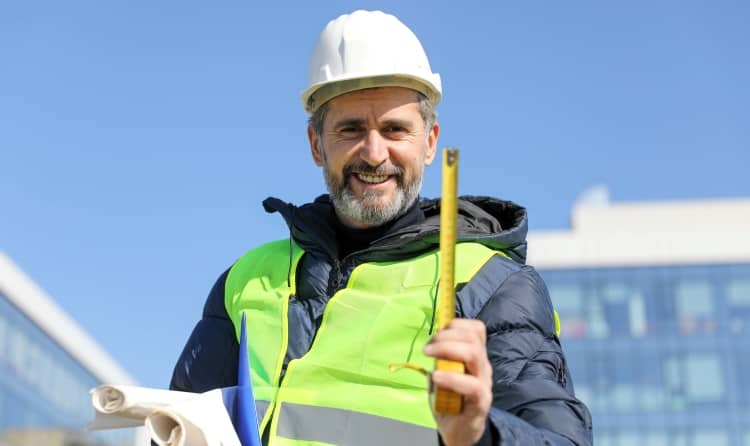 Rain Jackets
If vests are not enough, go for your trusty rain jacket instead. Jackets help keep your upper body warm without compromising your movability, especially your arms and hands. That means you can get the job done with no restrictions.
We recommend long raincoats, such as this Bisley wet weather workwear. It's suitable for most tradies that require protection against the rain and surroundings, thanks to the reflective trim found at the front and back. However, if you need high-visibility safety apparel, check out this Bisley Taped Long Rain Coat, available in bright colours like yellow and orange. It has a reflective H pattern at the front and back and a hem tape.
How about a complete rain set from DNC? It's a jacket and elastic pants all in one. And when you're done with the garment, just put it back in its storage bag.
Do you need quality tradie workwear for the winter season? We've got you covered. Find everything you need here at The Workers Shop, from rain jackets and vests to pants and gumboots.