They say your work clothes represent who you are as a professional, but what about accessories? Just like with clothing, accessories, such as jewellery and bags, allow you to express yourself. Before you hurry and buy different additions to your wardrobe, you should first consider your industry.
Clients, your bosses, and company investors always pay attention to details. Since you are representing the company, you should select the best options that embody your character, personality, and most importantly, your professionalism.
Without further ado, here are the workwear accessories that workers should have ready in their closet:
1. Bags
Fashion and career experts have one recommendation when it comes to work briefcases. The bag should be big enough for the things you need to bring to work. Black, brown, and grey are often the best choices, although if the first two are better if you get exposed to dirt or dust.
While bags are also a way to express yourself, you do not want to be careless when selecting your purse or briefcase. Keep the bag clean inside and out, especially if it does not have a zipper. Other people can easily see what you have in your purse if these personal items jut out of it.
You can always switch from one bag to another. Often, it depends on how you feel or your needs for a particular day. For instance, you may need to bring your laptop one day, so you bring a bigger bag. Meanwhile, during corporate events, you do not want to have something so big that they can directly command attention.
In such cases, a purse is a great choice. When selecting a handbag, go for one that goes well with the colour of your shoes. Also, it should be easy to open, so you can fit an item inside when needed.
For men and women who work outdoors, a canvas duffle bag is often ideal. Choose the right size, which will depend on how much you need to carry for and during work. Canvas is the best material since it keeps your things dry.
2. Belt
Belts are a practical addition to your workwear. Men and women often wear them to make sure the pants stay in place. Others are simply more comfortable when wearing them than without. Some workers want to accessorise their bland outfit with a belt.
A common rule that men usually follow in the workplace is, if there are belt loops, it means the pants need a belt. Back in the day, working men did not have tailored pants that fit them perfectly. They needed a belt for support.
Just like with other accessories on this list, you have plenty of belt options. Make sure what you choose is suitable for your clothing, though. For instance, if you wear jeans or casual clothes to work, you can opt for a rugged leather belt, not the dress-type ones.
Separates typically look better when you wear them with a belt. If you wear matching clothing from your jacket to your pants, it creates a straight line. You can use a belt to break that line, which is good for tall and slim men.
If you're working with a lot of tools, then a handy toolbelt could be perfect for you. Keep your tools close so you can save the hassle of trying to find them. These belts are ideal for those who have a multitude od smaller pieces of equipment and don't want to keep going to their tool box.
3. Face Socks
People who often work under the sun may think that they only need hats and sunglasses to protect themselves. However, a face sock offers better protection since it covers the face and neck.
BUFF face socks come in different colours, including brown camo, blue, white, and navy among many others. This product is one of the best in the market today as it offers UPF 50+, which means you get maximum protection against the harmful UV rays of the sun.
If you often work outdoors or you have a team-building event at the beach, you can use face socks. They allow you to stay out in the sun longer. Additionally, you can continue doing intense work. These products have moisture management features that pull away sweat from your skin. Instead, water sticks to the fabric and immediately evaporates. You are not only protected, but you remain comfy throughout the day as well.
4. Socks
Meanwhile, socks for the feet are a part of your accessories collection, too. Many workers do not want to wear shoes without socks, especially when they have sweaty feet. Even if your feet do not sweat a lot more than average, socks also help keep you feeling fresh and comfortable. Some socks even eliminate odour-causing bacteria, which is a nice added feature for hardworking individuals.
The material of the sock is one of the first things to look into when you plan to purchase a pair. If you often walk around, it can cause friction, which results in blisters, especially if you have sweaty feet. Bamboo is one of the leading materials when it comes to wicking moisture away from your feet. It can absorb sweat, so you feel dry and cool.
This Bamboo Textiles crew sock is ideal for motorists and law enforcement officers. If you often wear bots for work or any activity, consider this sock, which is comprised of 92% bamboo material.
Many people like wearing cotton socks, which are an alternative to polyester socks. This product from Hard Yakka is a bestseller because it suits active people. The socks are also a great option even if you sit in your office chair all day. It also helps absorb moisture, and those with allergies or sensitive skin prefer the material.
Aside from the material, you should also think about the purpose. Different jobs require specific types of socks. Some need a bit more padding, while others simply want a durable pair that can last for a long time.
5. Hats
It may seem impossible to look good when it is too sunny outside. You may need to squint hard all the time because you cannot see properly. Here is the answer: a hat. The right hat can shield your face from the smouldering sun and can even help you feel cool as you work outdoors.
Leather hats are among the best options out there. They retain their shape even if you wear them daily. Some hats allow you to fold them so you can store them properly. Compared to other materials, such as polyester and cotton, leather will not succumb to deformation. Leather hats, especially those made of full grain cowhide, offer an incredibly long lifespan while looking gorgeous through the years.
Other notable reasons why you should go for a leather hat is its soft texture, which makes it comfortable. It is naturally elastic as well, which improves the fit to your head. Finally, leather hats look better as they age.
A good-quality hat is indeed a must-have accessory for any hard worker. It is functional as it can protect you against the hot sun and cold air as well. Even when it is snowing, you should not forget to put on your hat. Snow reflects almost 80% of ultraviolet light, which increases the risk of skin cancer and sun damage.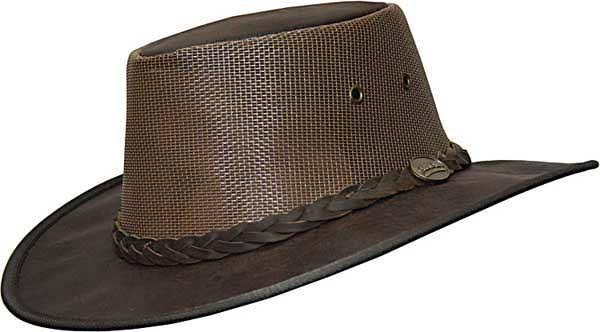 6. Torches
Miners, hikers, and other people who often stay outdoors at night will require a flashlight or headlamp. A rechargeable headlamp is the best option most of the time. This way, you do not have to keep buying batteries when they die. The Black Diamond and BioLite rechargeable headlamps are two of the top brands out there with sophisticated features, including high lumen emission and customisable settings.
There are various kinds of headlamps out there, but the top choice among workers is one that uses LED lights. LED torches offer many advantages over other types, they do not need as much power to operate, but they still provide bright lights. LEDs also require very little maintenance, and they last for a long time. You do not have to buy a new headlamp for work.
Having reliable headlamps is like getting extra help for the job you need to do, especially at night. Instead of carrying a flashlight in your mouth, these headlamps let you shine on your workspace. You do not need to hold anything, which also frees up your hands.
Make sure you have all the essentials listed above. That way, you can accomplish work faster and more conveniently while still looking stylish. Workers Shop has a huge range of your workwear essentials and accessories, shop online or visit our store to grab everything you need to get the job done.